Impact
EVALUATION OF ŌTAUTAHI CREATIVE SPACES - 2018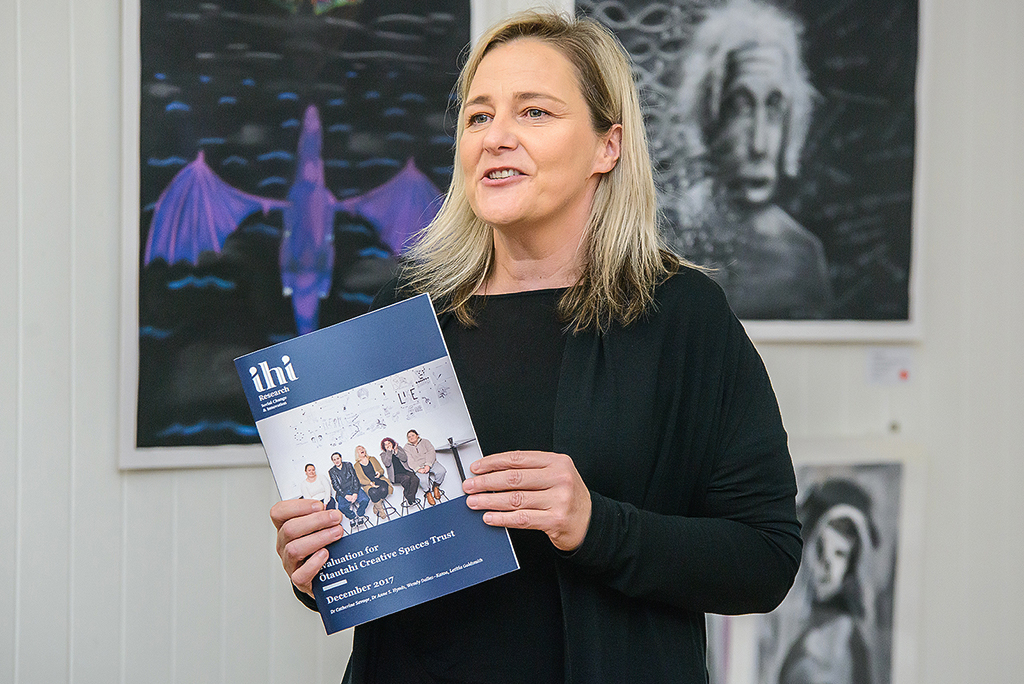 In 2017 Ōtautahi Creative Spaces contracted Ihi Research and Development to undertake an evaluation of the impact of its programmes. This qualitative evaluation sought to understand the impact on participants' lives in relation to six key outcomes. These were wellbeing, social connection, strengthened families, cultural connection, community participation and post-disaster resilience. Twenty participants, of varying ages, ethnicity and roles and responsibilities in relation to Ōtautahi Creative Spaces were interviewed. The majority were participants at Ōtautahi Creative Spaces studio Room 5 at the Phillipstown Community Hub.
Analysis revealed the profound impact the programme had on participant wellbeing and general health. The different elements of the programme enabled these people to develop new positive identities as practising artists and to be viewed as valued family and community members. Findings indicated the programme provided a collective art-based, strengths approach to facilitating mental and physical wellbeing.
You can read the research report here.
ARANUI LIBRARY INTERVIEWS - 2016

Early on we identified libraries as welcoming accessible community spaces we could partner with to increase access to our creativity groups. We developed a relationship with Christchurch City Libraries, and from 2016 - 2017 ran a weekly creativity group at Aranui Library, and in 2017 we expanded to three other libraries. At the end of 2017 we discontinued our programmes in libraries as a result of a reduction in funding.
In 2016 we undertook interviews with participants at our Aranui Library creativity programmes to learn about the difference participating had made. Feedback highlighted the intimate safe space that the library offered, and the positive impacts of being creative alongside other people from the neighbourhood. With thanks to support of University of Canterbury intern Katrina Clarke.
You can read the interviews here.
STORY OF OUR SPACE - INTERVIEWS 2015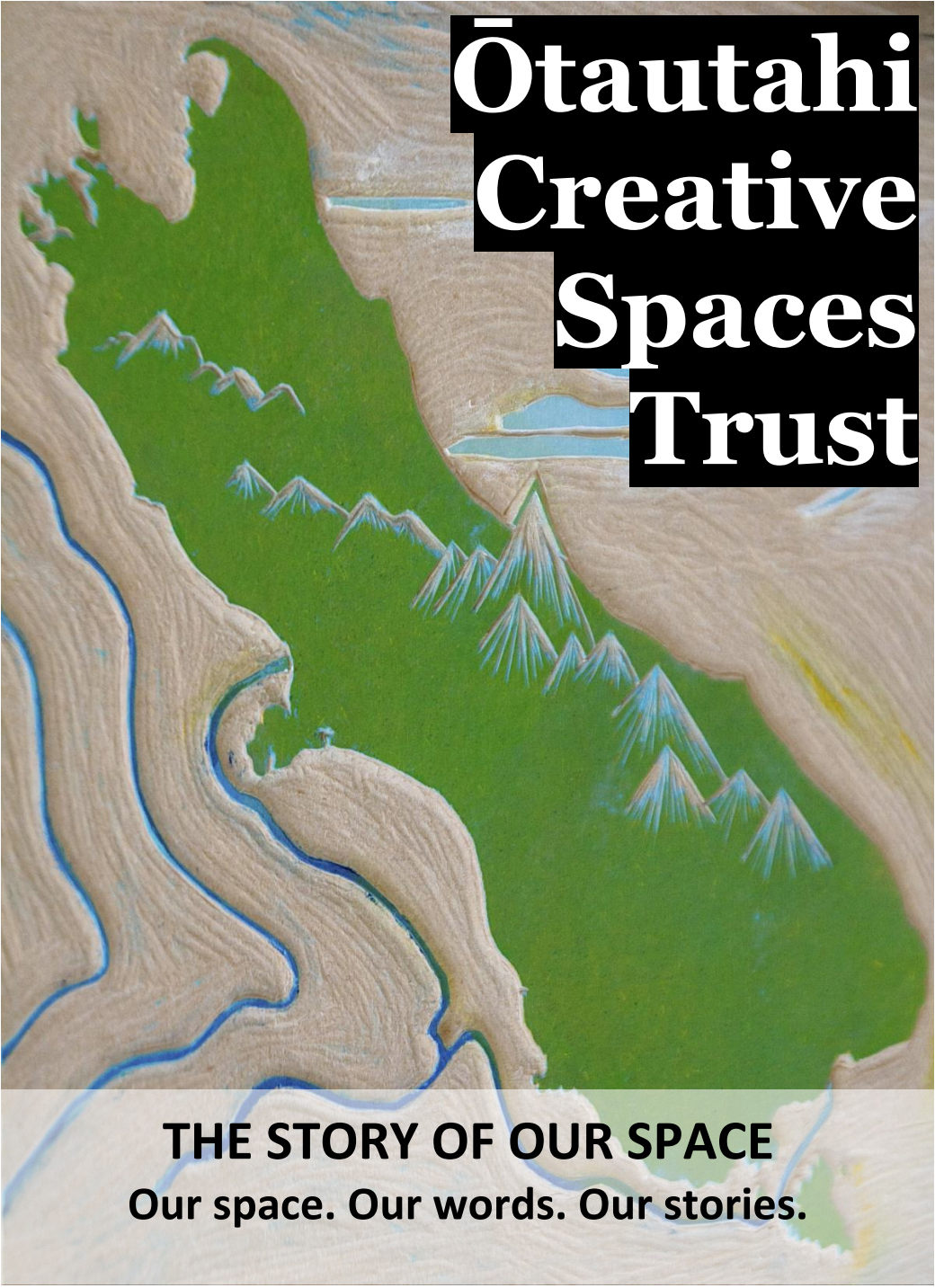 Following a period of consultation and research, Ōtautahi Creative Spaces was established in March 2015. Our first project was in partnership with Toi Te Karoro, a printmaking studio in New Brighton, which we inhabited one day a week. After four months, we undertook interviews with participants to help shape our future direction, and our new studio at the Phillipstown Community Hub (the former Phillipstown School). With thanks to University of Canterbury Intern Programme, and Kelsey Larson.
"Arriving at Toi Te Karoro as part of Ōtautahi Creative Spaces has been my birthing place. And my blessing, really. It has brought me back to a completely different place in my life now. Brought me forward, really. So, I guess where people say that it's not a breakdown, it is a breakthrough. This is my breakthrough section. "
You can read the interviews here.