About Ōtautahi Creative Spaces
OUR VISION
We're all about getting creative with mental health. Our mission is transforming lives through creativity.
OUR CREATIVE WELLBEING APPROACH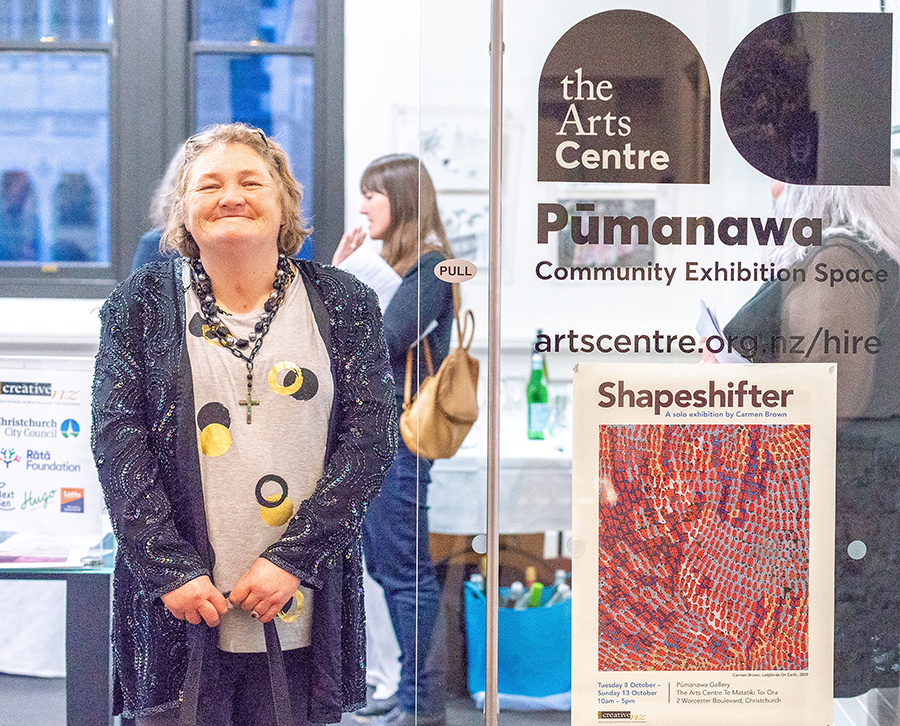 We are an artist-centred creative wellbeing initiative. We support people with experience of mental distress to pursue their aspirations, and provide a shared space for bravery, risk taking and creative experimentation. People explore their creativity, in the art forms they choose, at their pace. We broker awesome opportunities for community connection and engagement with contemporary art. Artist leadership is actively supported.
The foundation for the work is Te Whare Tapa Whā, with the four dimensions of health tinana (physical health), whānau (family health), hinengaro (mental health), and wairua (spiritual health) supported and in synergy. The core values which underpin practice include manaakitanga (hospitality), whakawhanaungatanga (relationships), auahatanga (creativity) and kotahitana (unity).
A sense of belonging and identity as an artist is the catalyst for change – through being part of a creative community, people find they are more stable, more connected to other people, more involved in their community, and more able to cope with adversity.

We do this through:
Studio creativity groups

Artist mentoring

Brokering opportunities to engage in contemporary art

Exhibitions

Advocacy for arts and health
OUR HISTORY
Ōtautahi Creative Spaces was set up in Christchurch in 2015 in response to the high levels of mental distress following the earthquakes. This followed a research phase funded by Creative New Zealand, which found that unlike other parts of the country, people in Christchurch had little access to creativity to support their wellbeing and there was a need for specialist creative wellbeing programmes which are tailored for this community.
From the outset our core work has been studio sessions for artists with experience of distress. Initially held in partnership with printmaking studio Toi Te Karoro, in mid 2015 we joined the emerging Phillipstown Community Hub, at the former Phillipstown School, establishing our studio Room 5 there. In 2016 and 2017, we trialled outreach delivery through Christchurch City Libraries and the Southern Health School. At the end of 2017, a reduction in funding led to the decision to consolidate creativity groups and artist mentoring work within our studio Room 5. Since that time, we have supported young people and adults, including running partnership programmes with Kakakura Health and Totara House CDHB, and have undertaken a number of collaborative art projects and exhibitions.
A full evaluation of the project was completed in 2018 by Ihi Research which found profound impact of our programmes on artists wellbeing and general health. Read the report here.
In 2018 we were awarded the Te Putanga Toi Arts Access Holdsworth Creative Space Award.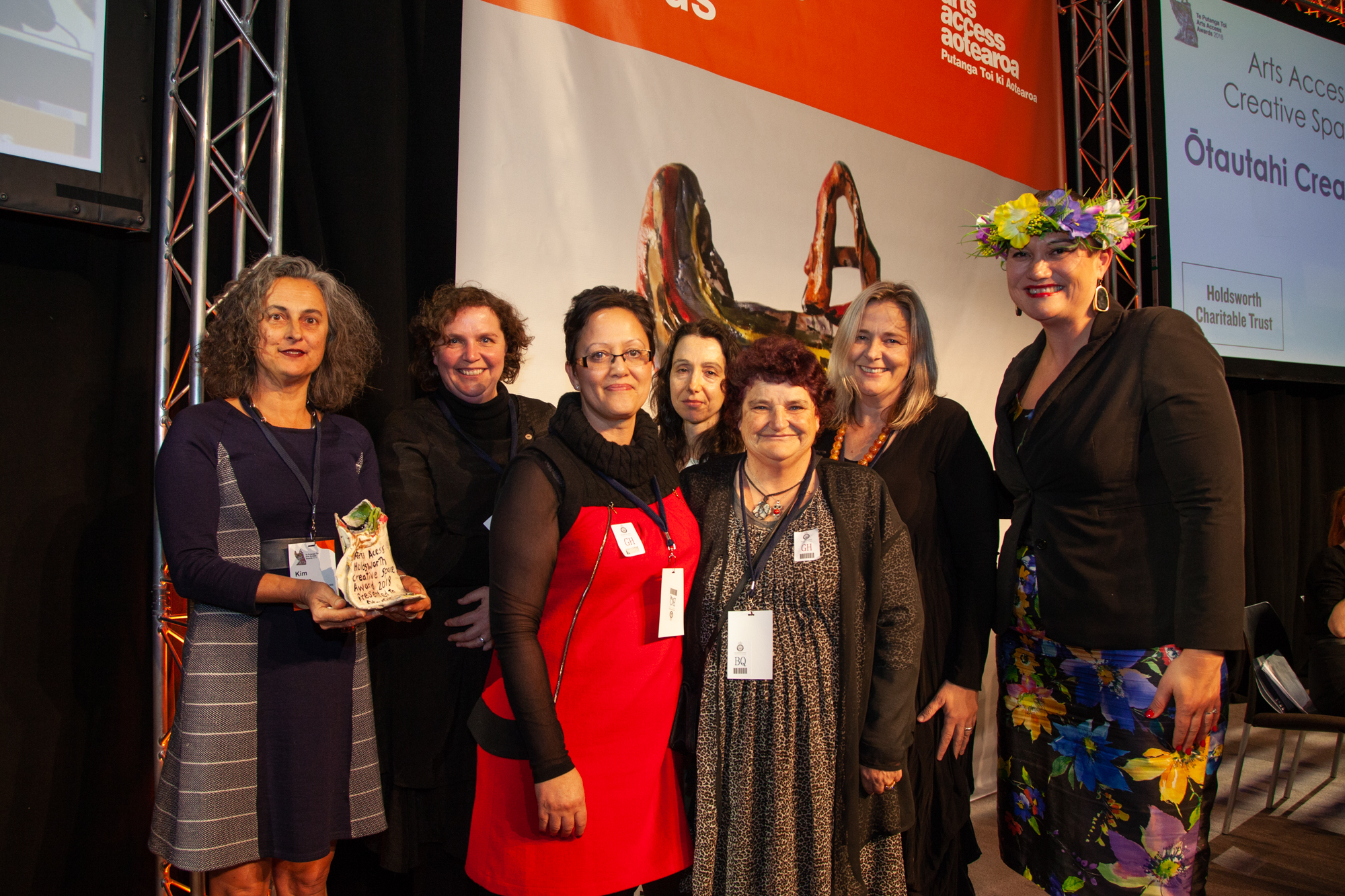 PARTNERSHIPS
Ihi Research

"The unique, creative art-based community approach provides an important and effective method to strengthening wellbeing and continuation of the programme is highly recommended."
"Being engaged in individual and social art-making activities can have a profound impact on people's mental health and can strengthen general wellbeing. We found that identity as an artist, rather than as a person with experience of distress, is the catalyst for change."
Cath Savage, Director, Ihi Research
Totara House, Canterbury District Health Board

"Creating a place of security and safety is fundamental and from our experience of observing what our young people need - not just to survive but to thrive - following trauma (whether that is from the earthquakes, other life experiences or the experience of psychosis itself). Room 5, and the artists and mentors, absolutely manage to create this space, and I continue to be very grateful to be part of it."
Eleanor Baggot Senior Clinical Psychologist, Tōtara House, Canterbury District Health Board.
Kakakura Health Services
"It's about manaakitanga too. You guys restore the mana of each individual as well as the group - the collective group. You give them options on the table every week - sometimes they do that, sometimes they don't. It's about restoring what they want."
Ngaio Stewart, Kakakura Health Services
University of Canterbury Intern Programme

"One student has returned to the United States and her experience with Ōtautahi Creative Spaces has influenced her future career direction, where she is developing a similar model in her home state and regularly keeps in contact with the artists and staff here."
Stephen Hardman, University of Canterbury.
Laura Fergusson Trust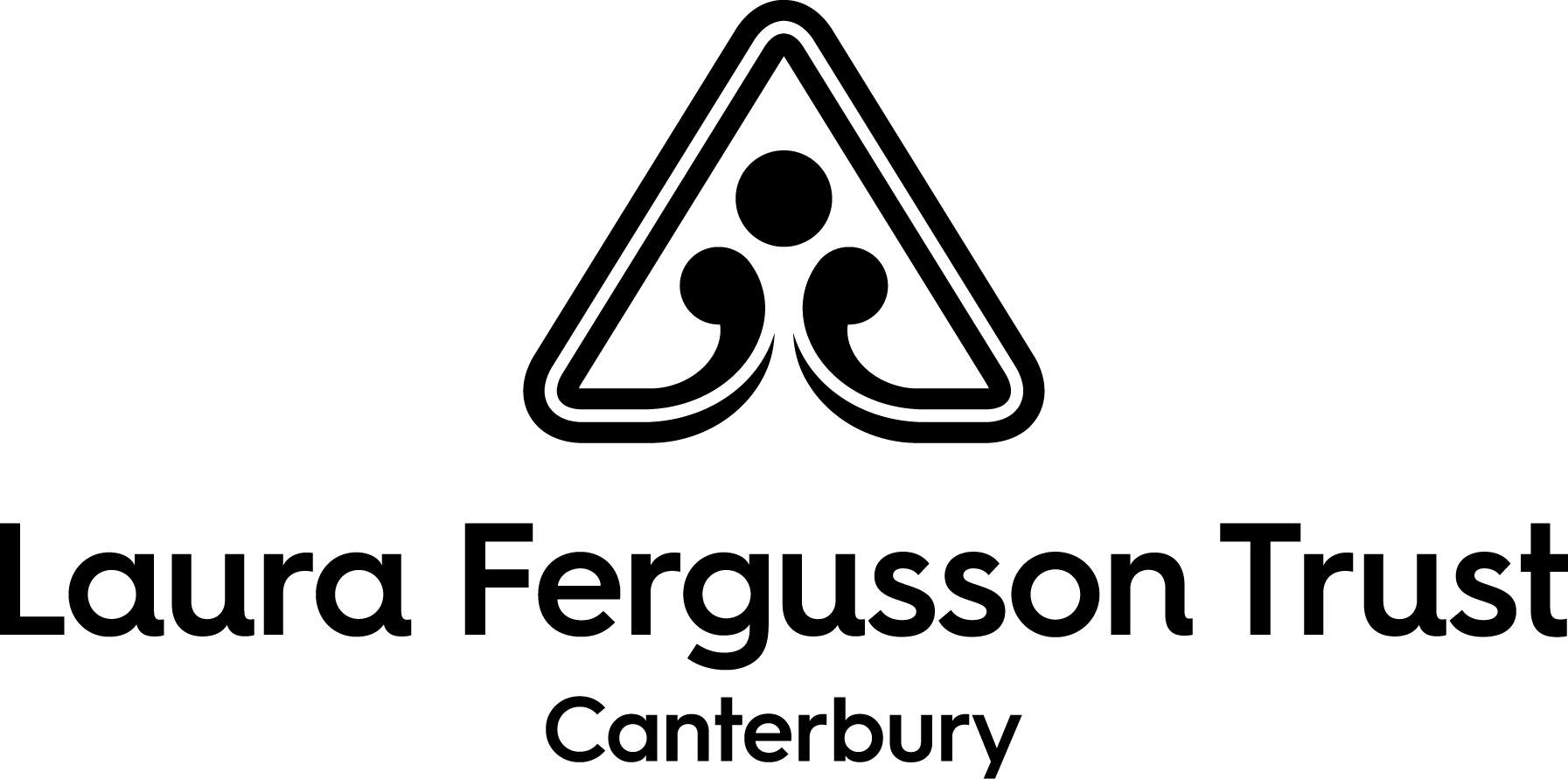 "The Laura Fergusson Trust Canterbury is very proud to partner with Ōtautahi Creative Spaces Trust. The calm, positive, social environment that the art groups provide are beneficial for improving and maintaining our clients overall wellbeing, especially those with brain injuries."
Eleanor Jackson, Laura Fergusson Trust.
Our board
Sarah Campagnolo - Chairperson
Kate Griffiths - Treasurer
Beth Nobes
Rachael Welfare
Felicite Jardine
Our team
Kim Morton - Director
Hēmi Te Hēmi - Cultural and Youth Development Support
Paola Mastria - Administrator and Finance Manager
Alexia Martin - Art Worker
Issy Wiersma - Art Worker
Justine Balcar - Youth Art Worker
Rachel Zanders - Art worker
Joseph Clarke - Relief Art Worker
Pip - Wellbeing dog